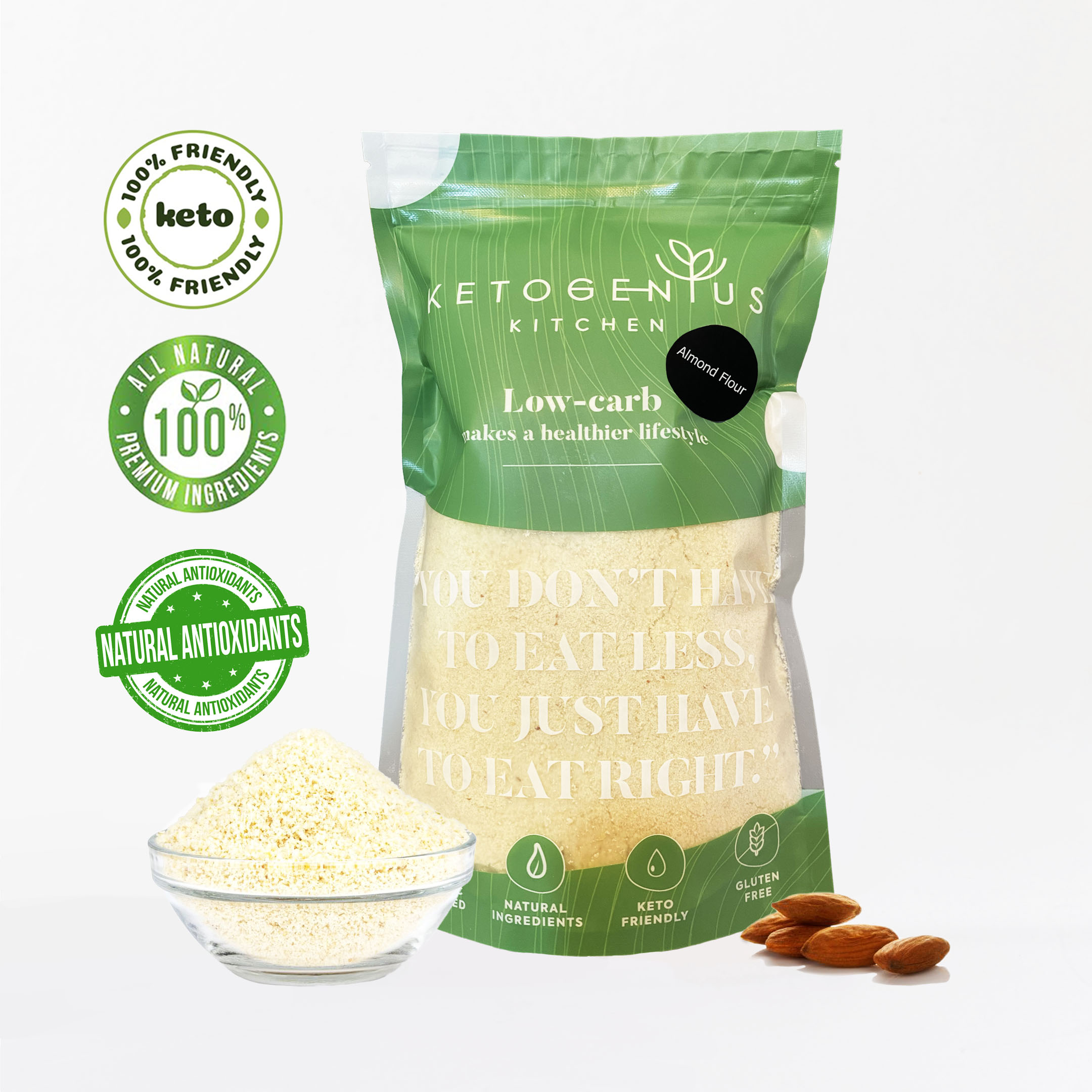 If you follow a gluten free/ keto diet, you may already be familiar with almond flour. Almond flour is made of finely ground almonds. The process through which almond flour is made involves blanching the whole almonds in boiling water to remove the skin, then grinding the blanched almonds and sifting them into a fine-grain flour.
You must be already familiar on the nutrition value and benefit of incorporate almond flour into your diet. However, how do you decide which almond flour to use as all this almond flour looks similar to you?
Almond flour is widely used in baking and cooking. Firstly, to decide which almond flour to go with, you should first understand your supply of almond flour. Make sure they are 𝐩𝐚𝐬𝐭𝐞𝐮𝐫𝐢𝐳𝐞 𝐛𝐲 𝐮𝐬𝐢𝐧𝐠 𝐭𝐡𝐞 𝐦𝐨𝐬𝐭 𝐧𝐚𝐭𝐮𝐫𝐚𝐥 𝐦𝐞𝐭𝐡𝐨𝐝 without any chemical involved.
Next, to bake with almond flour, you need to consider their density, texture and moisture content. In the other words, looks for the extra super fine blanched almond flour and doesn't have any bits of skin mixed in. This will ensure your final product (cookies, cake or bread) with a fine texture.
Finally, it is important to store your almond flour in the right condition to ensure the almond flour is in its optimum condition all the time. The optimal storage condition is 0-4.4 Degrees C at 60-70% humidity. This will ensure your final product (cookies, cake or bread) with a moist texture.
At Ketogenius Kitchen, we will only source for the purest and safest foods for our customers.
Check out Ketogenius Kitchen's Best for Baking Superfine Blanched Almond Flour. They are 100% blanched almonds, gluten-free, 100% natural, resealable bag, ultra-fine grind, no preservation, artificial-free ingredients, certified Gluten-Free, certified vegan, and certified Kosher.
Explore now: https://ketogeniuskitchen.com/collections/keto-kitchen/products/almondflour