Description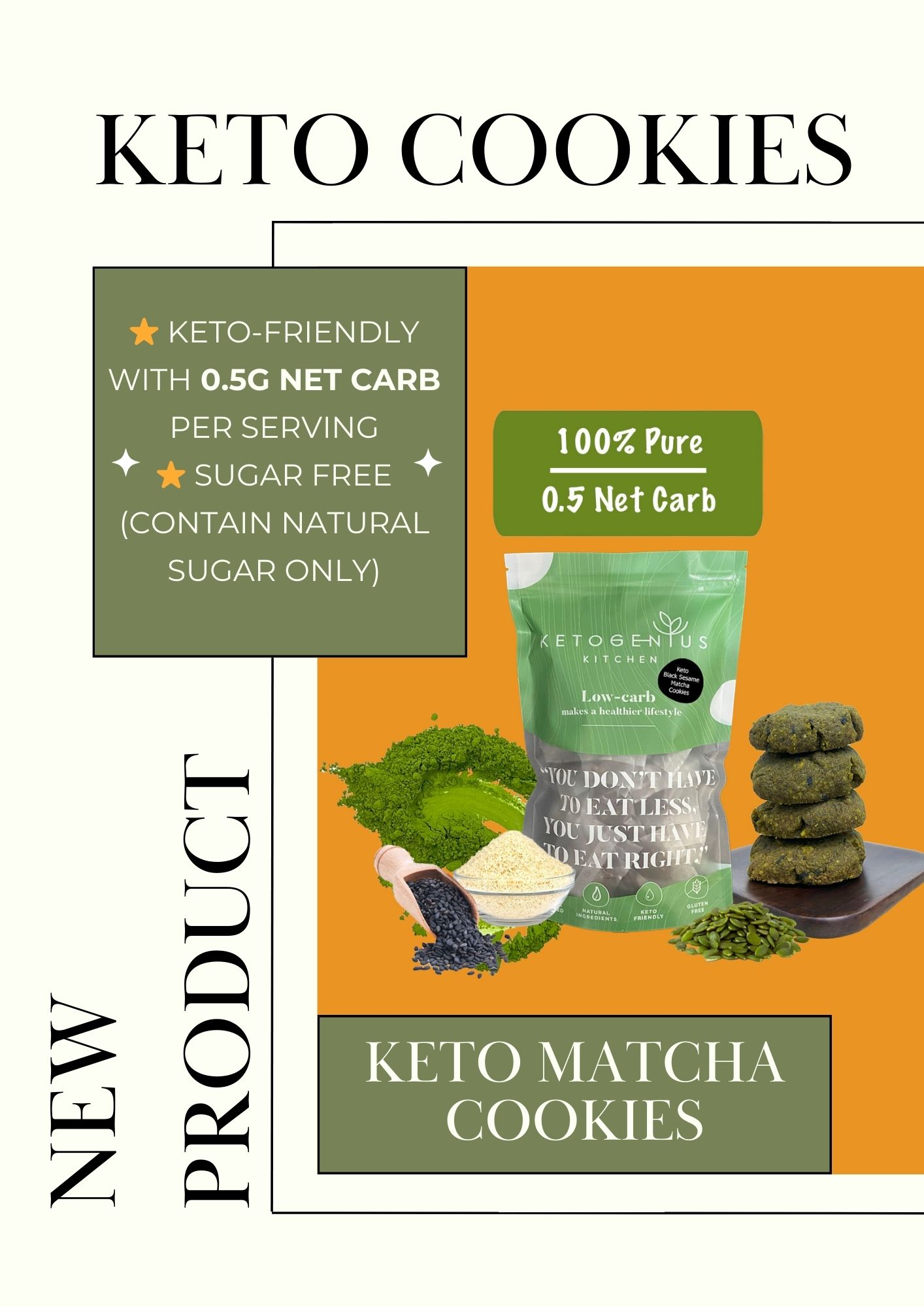 Packings
120g 𝐏𝐚𝐜𝐤𝐢𝐧𝐠: Each cookie is 𝐢𝐧𝐝𝐢𝐯𝐢𝐝𝐮𝐚𝐥𝐥𝐲 𝐩𝐚𝐜𝐤𝐞𝐝. Estimated 5 - 7 pieces cookies.
220g 𝐏𝐚𝐜𝐤𝐢𝐧𝐠: Each cookie is 𝐢𝐧𝐝𝐢𝐯𝐢𝐝𝐮𝐚𝐥𝐥𝐲 𝐩𝐚𝐜𝐤𝐞𝐝. Estimated 12 - 14 pieces cookies.
Ingredients
What are our 𝐊𝐞𝐭𝐨 𝐂𝐨𝐨𝐤𝐢𝐞𝐬 Made of?
🍪𝐆𝐡𝐞𝐞: Ghee is a clarified form of butter. According to Ayurveda, it improves the absorption ability of the small intestines and decreases the acidic pH of our gastrointestinal tract. Ghee is a rich source of Omega-3 fatty acids which decrease LDL cholesterol.
🍪𝐄𝐠𝐠𝐬: Eggs are an excellent source of high-quality protein. It contains essential vitamins and minerals such as A, D, calcium, cobalamin, iron, and magnesium.
🍪𝐀𝐥𝐦𝐨𝐧𝐝 𝐅𝐥𝐨𝐮𝐫: We used almond flour for the cookie dough base. Almond flour is better than most flour types because it's low in carbohydrates and higher in fat — perfect for someone who's embarking on the keto journey. Almond flour is also gluten-free.
🍪 Black Sesame Seeds: Uniquely rich in antioxidants, essential nutrients, and heart-healthy fats, offer a range of potential benefits, from promoting bone health to aiding in blood sugar regulation.
🍪 𝐔𝐧𝐬𝐰𝐞𝐞𝐭𝐞𝐧𝐞𝐝 Pure Matcha Powder: We used unsweetened matcha for our cookies. You will feel the richness of matcha in every bite of it.
Texture
Earthy richness of matcha green tea. Allows you to savor the fine quality of its ingredients.
Nutrition Facts