Description
Pistachio kernels have a distinctive, rich, nutty flavor that is highly sought after by consumers and chefs alike. This flavor is due to the natural oils and fats present in the nut, as well as the unique combination of nutrients and minerals in the soil where the pistachio trees are grown.
Pistachios are a great source of healthy fats, fiber, protein, antioxidants and various nutrients, including vitamin B6 and thiamine. They are the lowest-calorie nut and super filling due to the fiber, protein, and unsaturated fatty acids in pistachios. You may trying them as a garnish, salad, healthy stir-fry and more.

Benefits
Loaded with nutrients, High in antioxidants, low in calories yet high in protein, assist weight loss, promote healthy gut bacteria, reduced cholesterol and blood pressure, promote blood vessel health, reduced blood sugar.
Nutrition Facts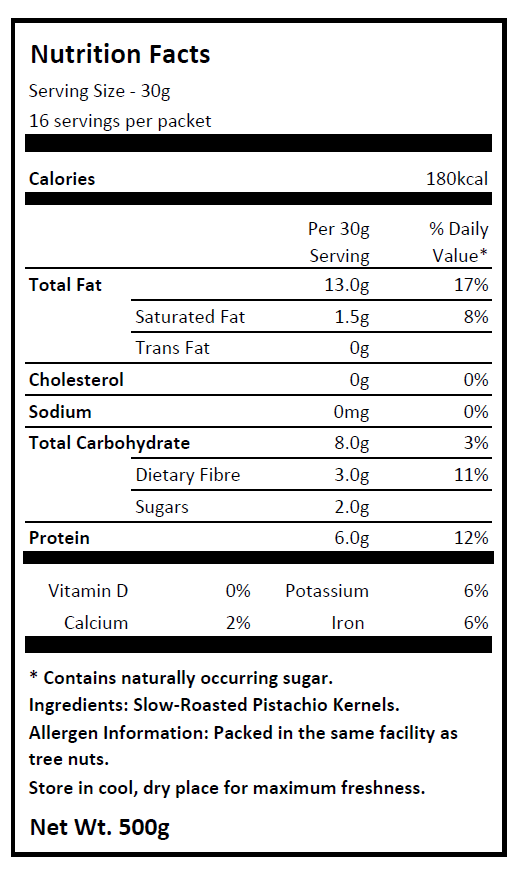 Origin
USA