Description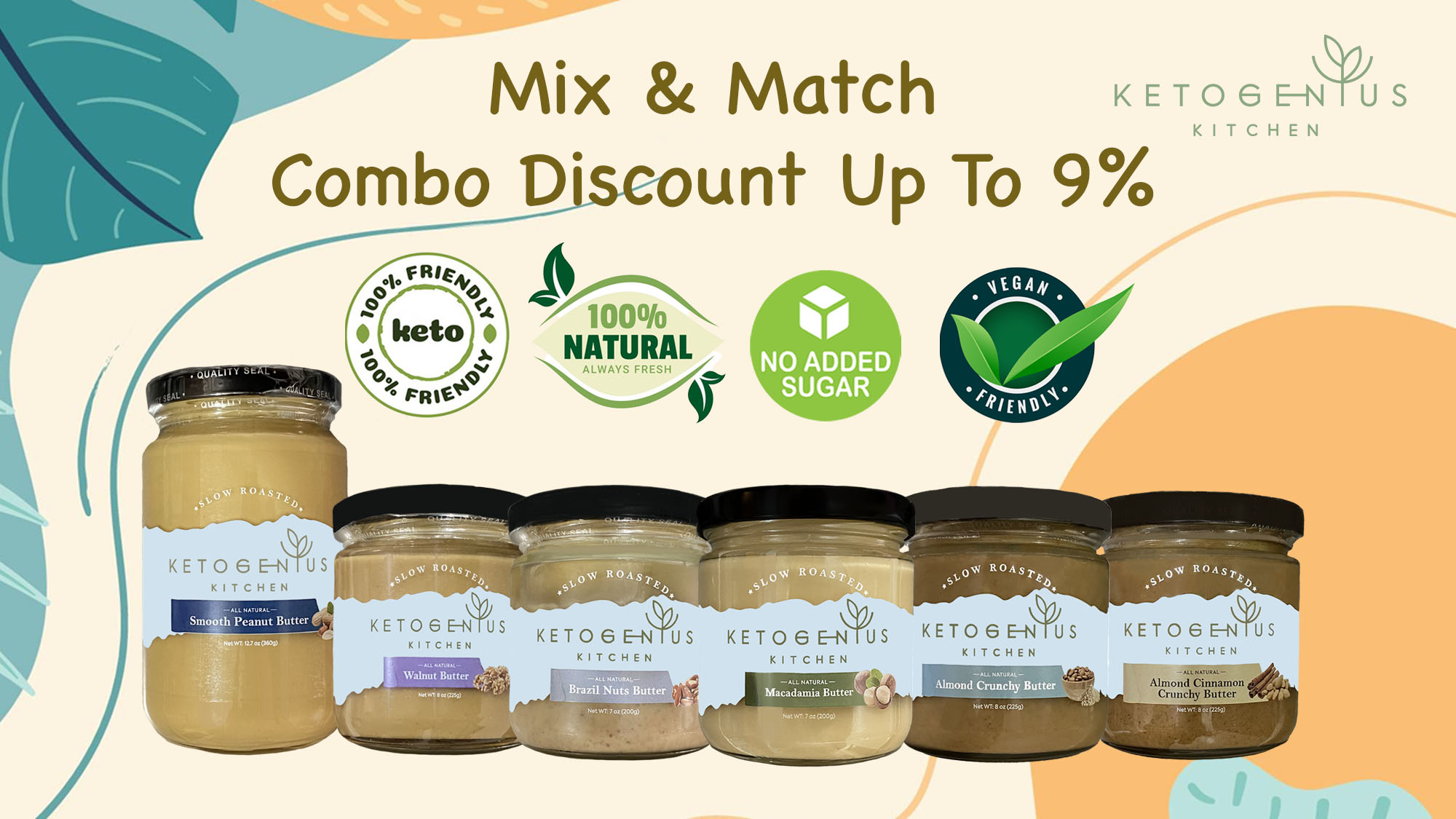 🥜 Contains 2 simple ingredients only which are slow roasted macadamia nuts(99.9%) and sea salt (0.1%)
🥜 Vegan, keto-friendly and diabetics-friendly
🥜 100% natural with no added sugar, oil and preservatives
🥜 Help reduce Cholesterol and support heart health
🥜 Has the perfect omega-3 to omega-6 ratio, which fights inflammation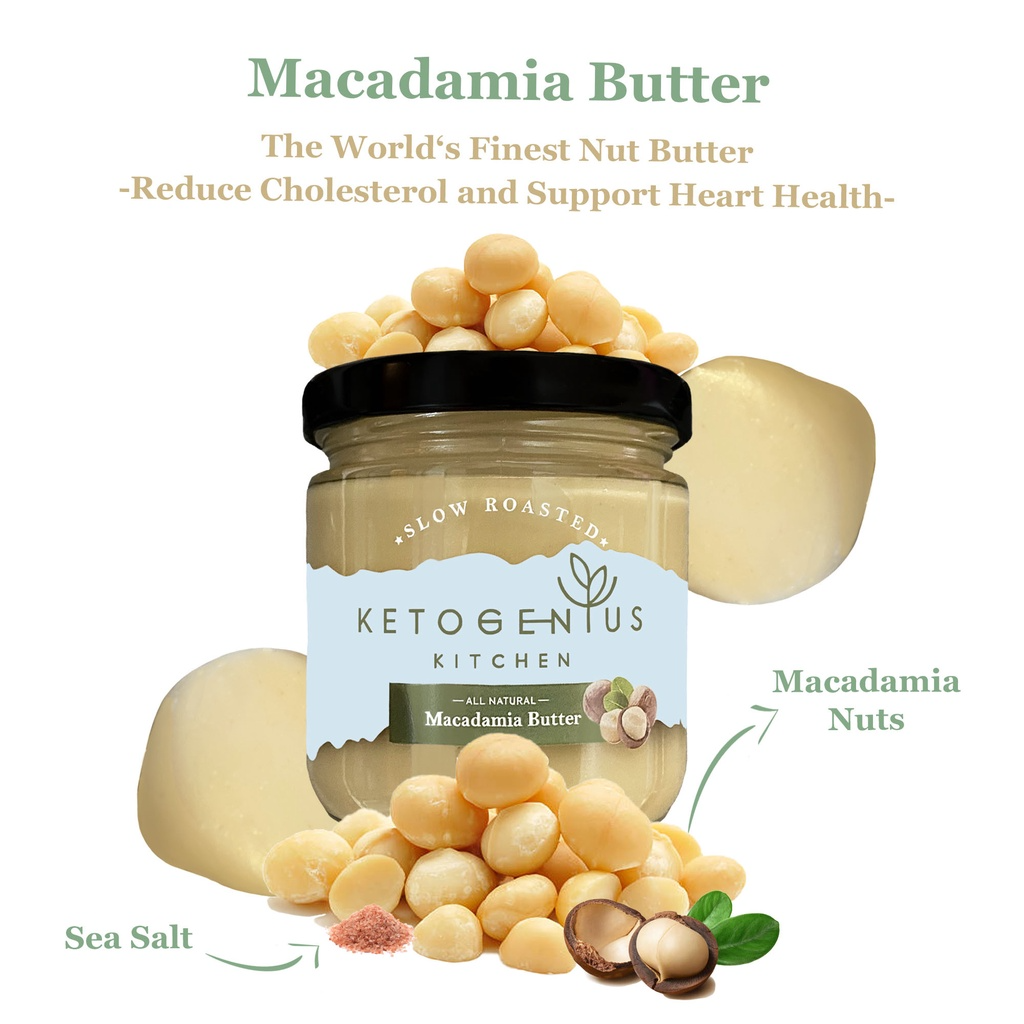 Macadamia butter is one of the nature's Super Foods and widely regarded as the world's finest nut butter. This is characterized by their texture, delicate flavor, high energy and packed with so much of goodness.
Macadamia butter has an important component which is palmitoleic acid, a monosaturated fat also called omega-7, which associated with the prevention of stroke. One of the important goodness on macadamia butter is it has the perfect omega-3 to omega-6 ratio, which fights inflammation.

Ketogenius Kitchen's macadamia butter added nothing but pure natural lightly roasted macadamia with a tiny little salt to enrich the creamy and rich nutty flavor.

Remember to have it in a daily basis. Medical studies have shown eating 2 tbsp macadamia butter a day will lower your blood cholesterol levels by 7% in 4 weeks. You need nothing else, delicious and healthy. Try it with thinly sliced avocado on top.
Price as low as RM38.13 per bottle. See combo promotion.
Combo Promotion
Applicable to Macadamia Butter, Pecan Butter, Brazil Nuts Butter, Pistachio Butter, Almond butter, Almond Crunchy Butter, Almond Cinnamon Crunchy butter, Hazelnut Butter, Cashew Butter, Pumpkin Seed Butter & Walnut Butter:


Buy any 2 Nuts/Seeds butter save 3% (RM40.64 per bottle)
Buy any 3 Nuts/Seeds butter save 5% (RM39.81 per bottle)
Buy any 4 Nuts/Seeds butter save 7% (RM38.97 per bottle)
Buy any 5 Nuts/Seeds butter and above save 9% (RM38.13 per bottle)
* Not applicable on major Sales day
Benefits
⭐ High in healthy fats, vitamins and minerals
⭐ High in antioxidants, promote brain health
⭐ Reduce heart disease risk
⭐ Reduce risk of diabetics
Macadamia Nuts have the highest monounsaturated fat content of all nuts, at levels even higher than that found in olive oil. This assist with cholesterol reduction, reduce the risk of heart disease and confer a degree of cancer protection.
Nutrition Facts