Description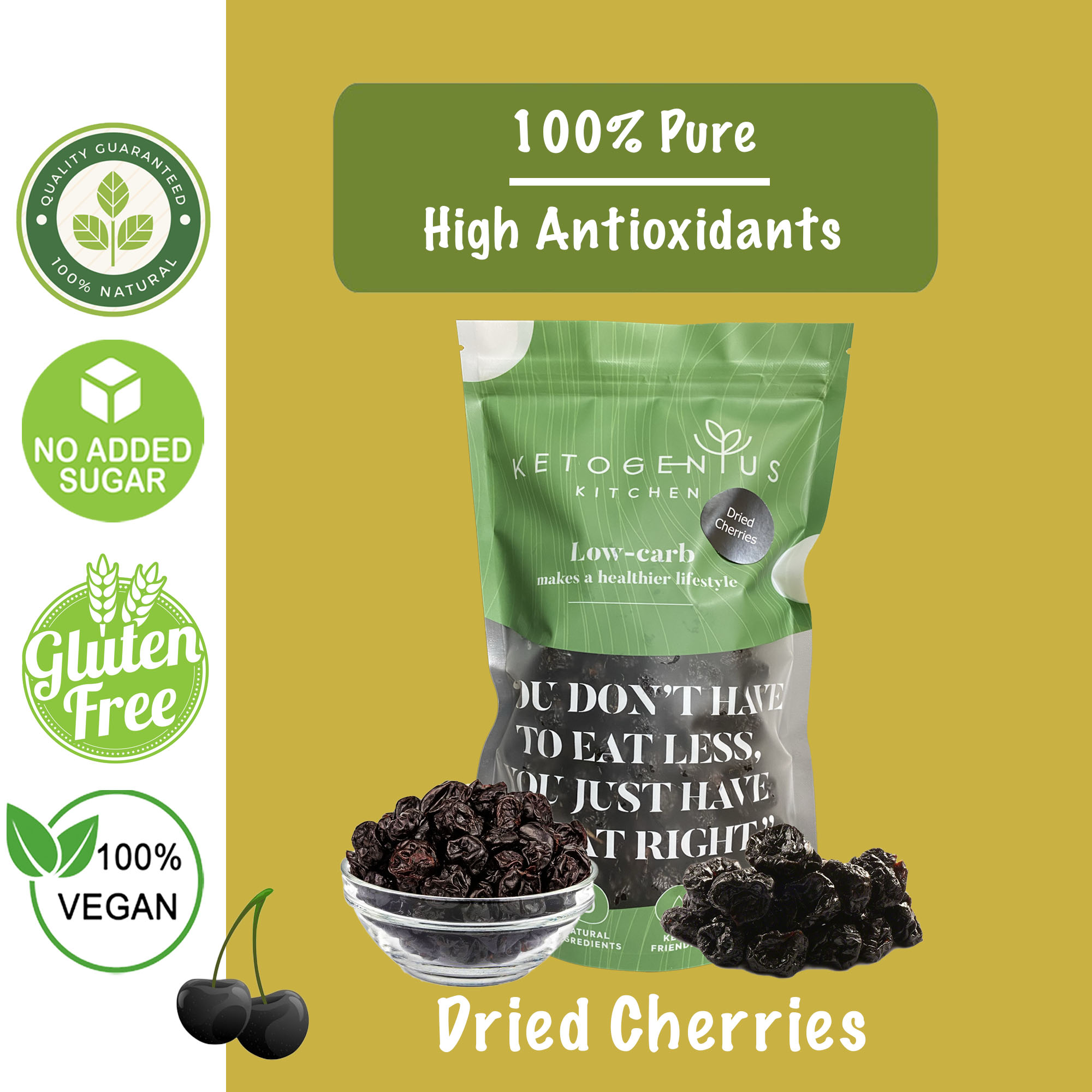 🍒 No added sugar, only contain natural sugar
🍒 Keto-friendly (If eaten in moderation)
🍒 Rich in anti-aging and antioxidants
🍒 Improve immune system, relief from infections, and improve digestion
🍒 Contain pits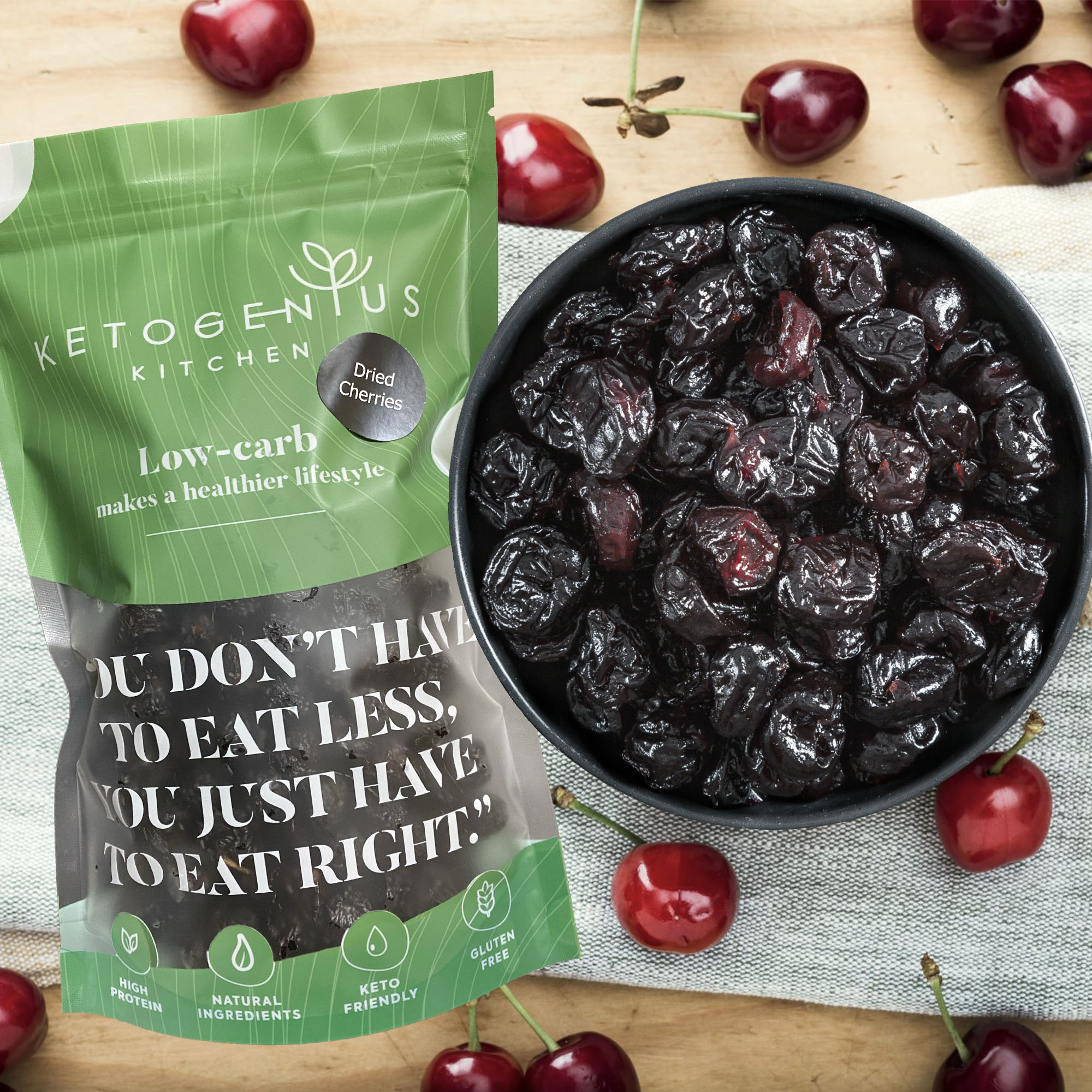 Dried cherries are dark red when harvested and they retain that striking color when dried. Our whole dried cherries are naturally sweet. Some have combines elements of sour-sweet taste. Besides being a tasty snack, you may add dried cherries to your breakfast, yoghurt, baking or to any recipe.
They are full of amazing health benefits and with natural sugar content only. More than 50 studies have strongly supported they are rich in anti-aging and antioxidants properties including stronger immune system, relief from infections, and improve digestion. These dried fruits are high in carbohydrates because of their natural sugar, however this may be keto-friendly if eaten in moderation.
Benefits
⭐ Anti-aging and free radicals
⭐ Boost immunity and protecting from bacterial
⭐ Prevent cancer, improve brain efficiency including memory
⭐ Protect the nervous system
⭐ Eye care, heart health, sleep aid, lower cholesterol.
Nutrition Facts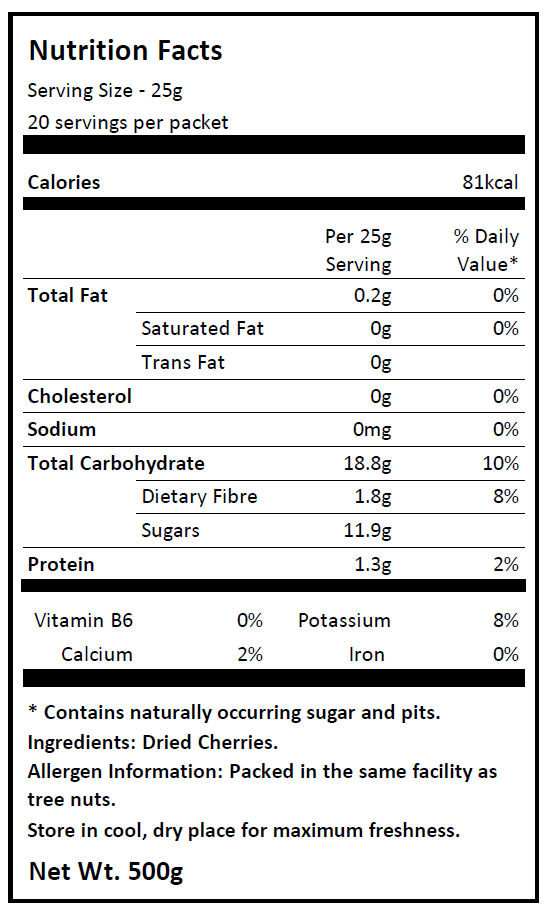 Origin
Turkey
Allergen Information
None
Storage Instruction
Store in cool, dry place for maximum freshness.